Nope, I'm not trying out for the show. (Nor am I writing this post so that you will tell me I should . . .) I seriously think that could be a disaster waiting to happen.
However, someone emailed me the link to the Design Star application (they are having one of their open casting calls in Charlotte this year—anyone interested?), and I thought some of the questions were pretty interesting. It's an in depth, 15-page application, assessing everything from your design skills to how you handle stress.
Here were some of my favorite questions (and my commentary):
If you could choose one person (dead or alive) to design a room for, who would that person be and why would you want to design for them?
Why do I suddenly feel like I'm a Miss America contestant? I always hate these kinds of questions, but I guess I'll go with the obvious—Jesus. I would say He deserved a better space than he probably had while He was on earth.
What do you wish you were better at, design-wise, and why?
What do you feel most insecure about? Do tell, so we can build a challenge around that very thing, hopefully spurring a nervous breakdown watched by millions!
Have you previously appeared on TV or film?
This question made me laugh. I've never shared this little secret with you. Years ago, when they filmed Shallow Hal in Charlotte, my friend Katie and I auditioned for extras. If you watch the first 15 minutes of the movie, I'm in the background of the office scene where Jack Black is talking to some woman. You mostly only see my back and I'm just walking down a hallway, but I still claim it as my 15 minutes of fame :) (Does that count? Ha!)
What do you like most about yourself? What do you like least?
What we really want to know is what is your most unflattering quality, because we are going to edit the heck out of you to make sure it shines through!
What do you do for fun?
Uh. . .Decorate my own house?
Please describe the most stressful time in your life and how you reacted to it.
Once again, we would love to recreate that same situation on camera. (For example, they would put me in the room with someone like Cathy and see how long I would last before I knocked her over the head with a candlestick. . . Anybody else glad to see her go last night?!)
What is your guilty pleasure?
Real Housewives. . . and The Bachelor (I think we all know that.)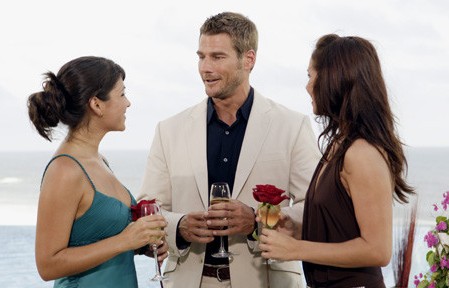 Would you be available to leave home for up to 8 weeks, and have little to no contact with your home and business. . . ?
And, THIS is the reason I will not be auditioning for Design Star anytime soon. No wonder Kelly cries every episode. . . .
Okay, after all of that, anybody out there going to give it a shot? Would love to live vicariously through you!